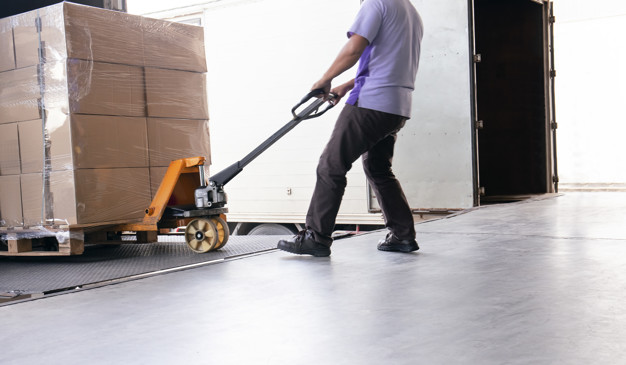 Moving Supplies in Toronto
Welcome to Toronto's first one-stop shop for moving supplies! Here you will find all of your relocation materials! We provide everything you need to move, from cardboard boxes, bubble wrap, and moving kits to the sale of reusable plastic boxes. Unlike many of our rivals, we guarantee that all of our items are of good quality either products or services. We also provide a full-service experience and are eager to go above and above to ensure that your relocation is as easy as possible.
Elite GTA Movers strives to make your relocation as simple as possible. We provide services for packing goods in Toronto, including multiple-sized cubed boxes, small and big moving kits, and packing papers, labels, tapes, chair covers, mattress covers, etc.
Moving Supplies Store - Boxes and Packing Supplies
We understand how stressful relocating can be, and that is why we attempt to provide everything you'll need to relocate from your home or business. In addition, Elite GTA Movers provides all packing supplies if you use our complete moving service. We also provide supply packages based on the dimensions of your moving items. 
At Elite GTA Movers, we provide full-service storage for all of your belongings, large and small. We'll take care of packaging, securing, transferring, and storing your belongings so you can relax. We provide moving services with climate-controlled, safe, secure, and large storage spaces for your comfortable household belongings to transfer hassle-free. Torontonians who lead busy lives and value their time and money require moving and storage services that are straightforward, efficient, and cost-effective. We have the skilled expertise of storage professionals who will always provide a flawless full-service storage experience.
Best Moving Supplies Store in Toronto
Your stress-free storage relocation begins with careful planning. We begin by acquiring important information about your relocation to allocate the experienced team, storage size, and materials. Every relocation comes with a guarantee of pleasure and peace of mind!
We deliver a smooth, simple, and stress-free moving experience. We understand that relocating can be time-consuming, difficult, and sometimes frightening. We make it easy by providing a variety of handy options to meet your relocation needs with our best Moving Supplies Store. We are much more than just a moving business!
We think that there is no such thing as a one-size-fits-all move; each relocation is unique and tailored to the needs of the client. We distinguish ourselves from other moving companies in Toronto by maintaining high standards, providing excellent client service, and striving for flawless relocation.
We Provide the best pick-up and Delivery Services.
Rather than complete yourself, hire a team of Best Toronto Moving Company to perform the hard lifting. Choose a convenient pick-up date, and we will store and deliver everything back to you on demand.
Honesty and Dependability
In contrast with self-storage, you do not need to worry about storage prices rising. Our relocation quotes are straightforward and honest; there are no hidden expenses with us.
Open Seven Days a Week
We are available 7 days a week and can work with your schedule. When you need something, get it from storage. We work from early morning till late at night.
We provide services for Moving Supplies in Toronto and populous metropolitan areas. Elite GTA Movers have the best Moving Supplies Store in Ajax, Moving Supplies Store in Clarington, Moving Supplies Store in Brock, Moving Supplies Store in Oshawa, Moving Supplies Store in Burlington, Moving Supplies Store in Halton Hills, Moving Supplies Store in Milton, Moving Supplies Store in Oakville, Moving Supplies Store in Brampton, Moving Supplies Store in Caledon, Moving Supplies Store in Mississauga, Moving Supplies Store in Aurora, Moving Supplies Store in East Gwillimbury, Moving Supplies Store in Georgina, Moving Supplies Store in King, and Moving Supplies Store in Markham.